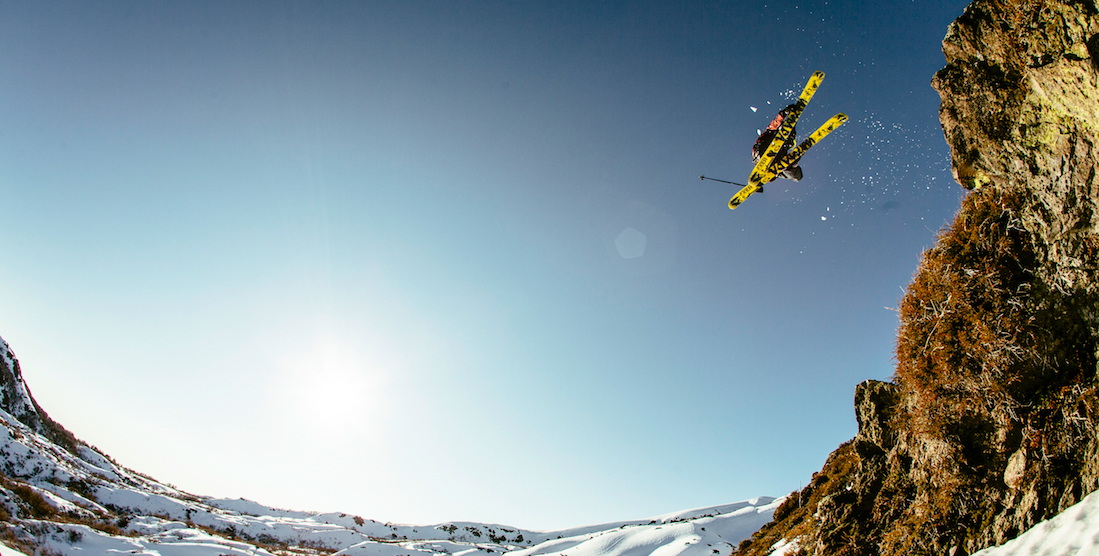 SIA | Environment
Climate change is one of the greatest environmental challenges of our generation and with warmer, more unpredictable and shorter winters predicted by the world's most esteemed scientists, clearly, this is an issue that needs our industry's full attention. Our dependence on a consistent winter is undeniable, so in order to protect the season that fuels our passions and continue to grow an industry that drives our economy, taking action on climate is something that can't be ignored.
Snowsports Industries America is committed to addressing climate change and leading our industry towards meaningful solutions so that we all remain sustainable for the future.
We'll do this through:
Leading our members. Using the assets we have to inform, elevate the discussion and inspire action.
Providing our members with the tools and opportunities to become meaningfully involved with us.
Leveraging our industry's economic and social influence to advocate for strong clean energy and climate policies.
By taking meaningful action together, we'll help ensure that our industry prospers, our winter-tourist based communities stay vibrant and our children's children will enjoy the same winter experiences in the mountains as we have.
Examples of the Some Work We've Been Doing

We continually engage in policy work to represent the snow sports industry in Washington, DC, making annual visits to Capitol Hill to meet with lawmakers, urging them to stand up for a strong climate policy.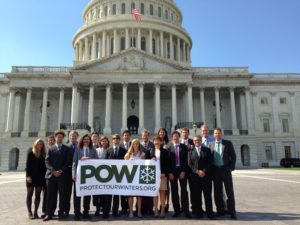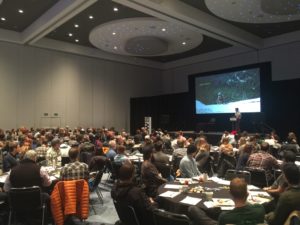 We've also partnered with Protect Our Winters to produce the annual Climate Breakfast at the Snow Show each January, hosting some of the nation's most esteemed climate and clean energy voices to speak to, and inspire hundreds of industry executives.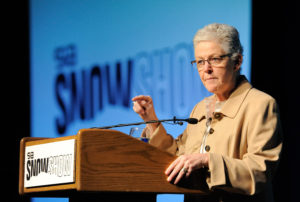 In 2016, we were honored to host EPA Administrator Gina McCarthy as a keynote speaker at the annual Snow Show, speaking to industry executives about the impacts of climate change on the snow sports industry and the power of our collective voice. "People that buy your products care more about the natural world than most of our population," said Administrator McCarthy. "Solutions are there. We need positive energy instead of political angst."
Want To Become More Involved?
Please Join Our Partner, POW