SIA members are savvy business leaders, always wanting to engage and learn about where our industry is headed and how to drive their businesses forward.
Throughout the year, we provide a wide variety of opportunities to SIA members with the insights and education they need as business leaders. This includes:
SIA's Industry + Intelligence Day at the 2019 OR Snow Show is our marquee educational event

Ski Mechanics Learning Center, an online education platform for shop owners, managers, and employees

Ongoing webinars, editorial, podcasts and video content covering important and timely topics taking place within our industry

And much, much more
SIA's Industry + Intelligence At ORSS
Each year, SIA hosts Industry + Intelligence events at the Outdoor Retailer + Snow Show. It's four days of business acumen and industry insights that will help your business thrive. Industry & Intelligence day brings relevant and practical information to life for retailers, manufacturers, reps and anyone looking to learn more about how to grow thier busienss in this continually evolving marketplace.
Additions are core skiers with diverse retail backgrounds, armed to deliver high-quality service to retail partners. WEST LEBANON, NH (September 12, 2019) – Blizzard and Tecnica, top-performing heritage brands in alpine equipment and outdoor footwear, are pleased to announce the addition of two experienced associate reps in key mountain regions. Jamie Urbana will support Jeff …
Blizzard Tecnica Adds Associate Reps in Mountain Territories Read More »
Read More

→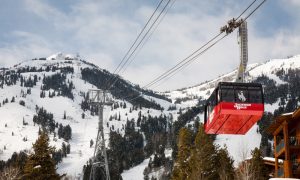 (JACKSON, WY, August 22, 2019) – The Doug Coombs Foundation today announced a new name and brand identity, Coombs Outdoors, effective immediately. The Doug Coombs Foundation began as a ski organization in 2012 and has since grown to serve more than 250 kids annually in Teton County through year-round outdoor activities, including skiing, hiking, …
The Doug Coombs Foundation Becomes Coombs Outdoors Read More »
Read More

→