Fresh Content...SIA News and Features
Snowsports Industries America posts news and information about the snowsports industry - as well as press releases, brand stories and other member-focused blogs here in our news portal. For information about how to be seen in this portal, contact Chris Steinkamp, director of communications and marketing, at chris@baselayergroup.com.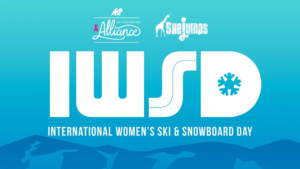 SheJumps strives to increase the participation of women and girls in outdoor activities. SheJumps programs foster confidence, leadership, and connection to nature and community.